News
Solarstone supports rally Estonia's green Mindset for the second Year running
The idea to organise Rally Estonia was born over 11 years ago.
Today, the renowned entertainment event has grown year on year and Rally Estonia has now become a part of the FIA World Rally Championship. The first Rally Estonia took place in 2010 and the first winner was local hero Markko Märtin, who won five WRC World Rally Championship titles during his career. The event's first double champion was 2012 WRC Rally Portugal winner Mads Østberg, who was the fastest driver at Rally Estonia in 2011 and 2012.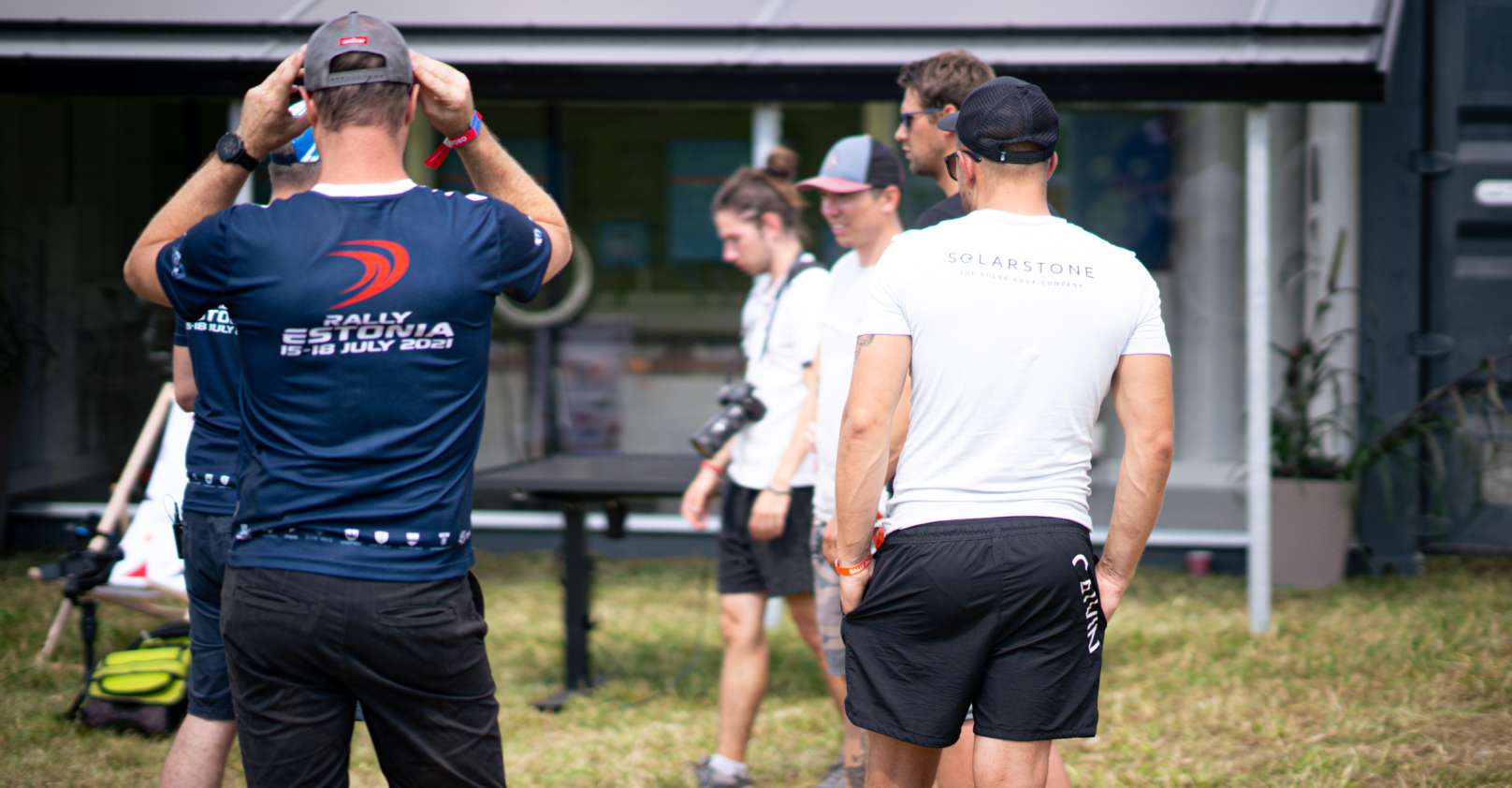 Flat out to a green future!
This year's Rally Estonia, which will take place from 14 to 17 July, has made an outstanding commitment to make the event greener. Reducing the environmental footprint of events is an important step towards sustainable event management. To this end, Rally Estonia has established an environmental policy and a sustainable strategy. Rally Estonia's environmental strategy is symbolised by the slogan "Flat out to a green future!".
It is very important for the event organisers that all competitors, spectators, officials and staff understand their responsibilities to reduce potential environmental risks and impacts. The focus will be on energy-efficient and sustainable solutions, such as the use of renewable energy sources wherever possible. According to the organisers, the ambition to organise a major event in a sustainable way is multi-faceted, for example by using hybrid or electric vehicles as much as possible. Free parking will also be made available for hybrid, hydrogen and electric vehicle owners among spectators.
Solarstone supports green thinking
For last year's Rally Estonia event, Solarstone built the first ever off-grid demo-container, which we used on the Leigo stage. The container hides a complete technical solution: three 15 kWh batteries, three inverters and integrated solar panels. The walls of the container have been adapted with additional folding roofs in order to collect as much solar energy as possible.
The entire catering area and Sportland's pop-up shop were supplied with solar energy. The area also had multifunctional Pergola-like solar rooftops where people could find both shade and cooling on a hot summer's day and charge their phones if needed.
Curious onlookers were able to get answers to questions such as what exactly the solar panels provide, what role does the inverter play or how long can one off-grid container keep over a thousand spectators comfortable at such a large event? Free electricity on site and an enthusiastic team encouraged people to explore the innovative solution more and more.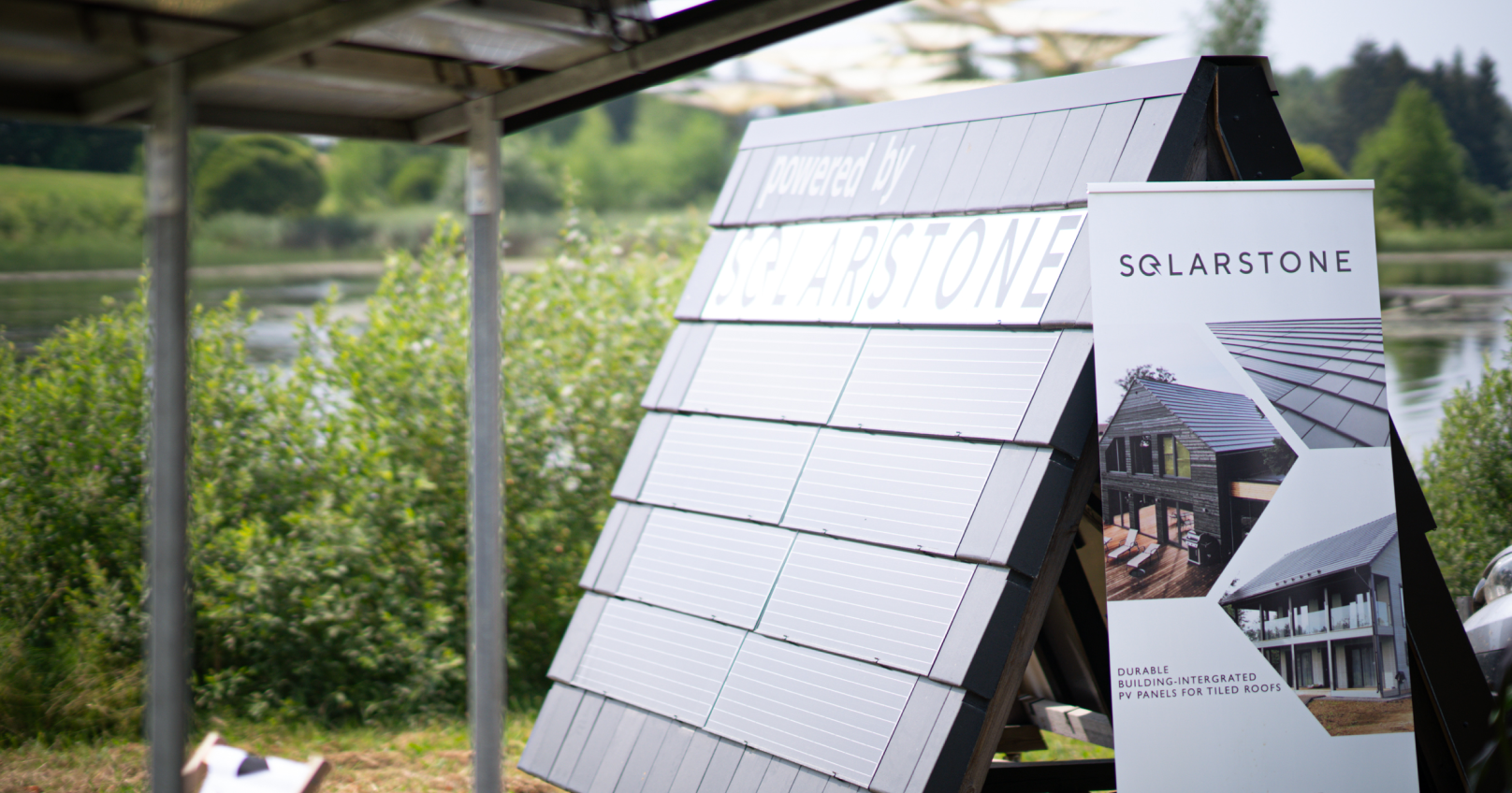 A chance to meet again is coming soon
In probably the most picturesque location of the event – the Lake Leigo spectator area – Solarstone can be found again this year! As in the past, we will be supplying the spectator area with green energy. Solarstone is the official green energy partner of WRC Rally Estonia!
"It is only a pleasure to be a green partner in such an innovative event. The world of rallying really is getting greener, and the innovative approach of the Rally Estonia organisers will stand out on the international stage," says a proud Silver Aednik, CEO of Solarstone.
We are looking forward to introducing innovative solutions for a brighter future!
Green events are the trend of the future
"We are taking a beautiful step forward with the use of solar panels, starting with the Leigo stage. This is important for us, but also for the FIA, the international motor sport federation," says a satisfied Urmo Aava, head organiser of the event.
In cooperation with the rally organisers, an ambitious plan has been set to supply the spectator areas exclusively with green energy in the future. The Leigo stage is the first step in a larger plan to introduce renewable energy to the rally world, and Solarstone's consistent product development and innovation will be a welcome support for future events.