Press Releases
Press Release: Solarstone unveils its unique Solar Carport
As the demand for electric vehicles continues to grow, so does the need for reliable and sustainable charging solutions. Solarstone is excited to introduce the Solar Carport, a revolutionary solution for households that generates renewable energy. This innovative solution is a game-changer in the field of renewable energy production and electric vehicle charging, offering a convenient and sustainable way to power your home and your vehicle.
Founded in 2015, Solarstone has a history of providing innovative solar solutions for homes and businesses. The Solar Carport is the latest addition to Solarstone's product line. It offers a unique combination of electric vehicle charging and electricity production in one all-inclusive package.
"We are excited to introduce the Solar Carport to the market as a sustainable solution for charging electric vehicles and generating renewable energy," said Co-Founder and Chief Innovation Officer Mattis Jürimäe. "Our goal at Solarstone has always been to provide products that not only meet the needs of our customers but also support sustainability efforts and reduce our impact on the environment. The Solar Carport is the perfect example of this mission in action."
Designed with durability in mind, the Solar Carport is precisely engineered to withstand the harsh Nordic climatic conditions. Constructed with high-quality galvanized and painted steel, it is waterproof and stormproof. It can handle snow loads of up to 220 kg/m2. Each unit can accommodate two cars and is equipped with a 5.8 kWp solar roof featuring 15 solar panels with a power output of 390 W each and a 25-year output warranty. Given that it is mounted in the Nordics, the solar roof produces approximately 5000 kWh per year – enough to power an electric car for 25,000 km and support the energy needs of a small household. An optional 22 kW EV charger can be integrated into the structure, allowing electric car owners to charge their vehicles at home.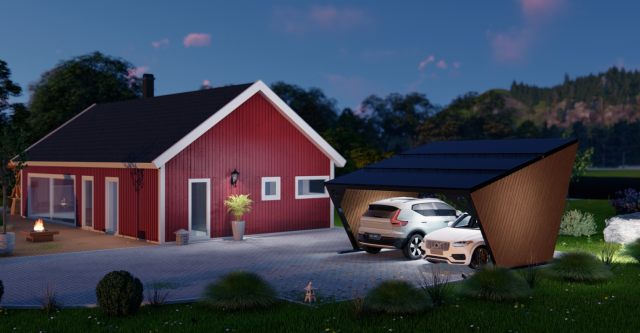 Driving sustainability and home value: the Solar Carport advantage
Not only does the Solar Carport meet the charging needs of electric vehicle owners, but it also supports sustainability efforts by generating clean, renewable energy from the Sun. The use of solar power helps reduce carbon emissions and lowers energy costs for consumers. The durable design ensures the carport structure will last for decades, providing a long-term multi-functional parking space.
The Solar Carport is not only a practical solution for green energy production, but it also adds value to your home. It increases your property's energy efficiency and sustainability and can even increase its resale value.
"We are proud to offer a product that meets the needs of electric vehicle owners, supports sustainability efforts, and adds value to homes," said Solarstone Communications Manager Janari Võrk. "The Solar Carport is a win-win for the environment, consumers, and homeowners."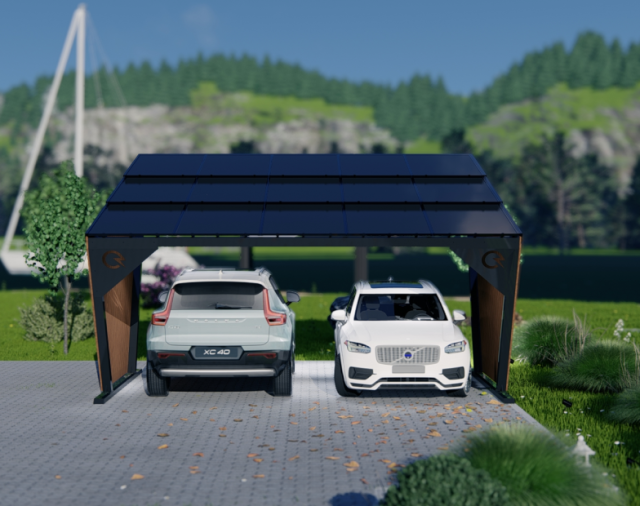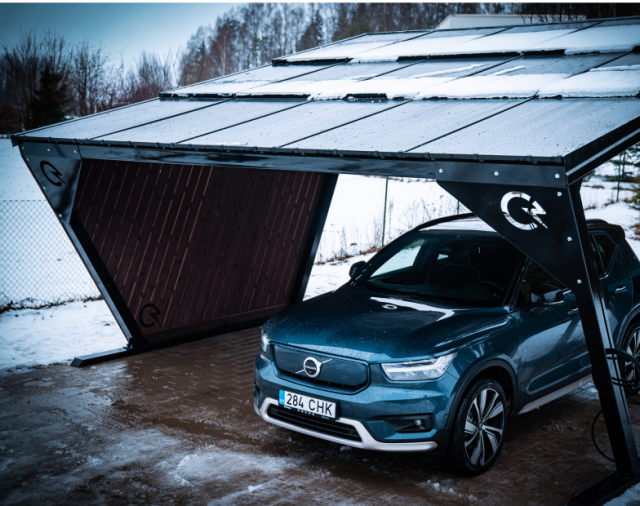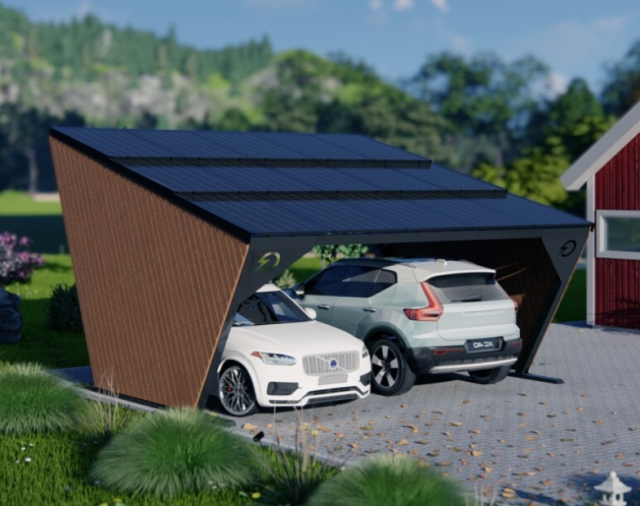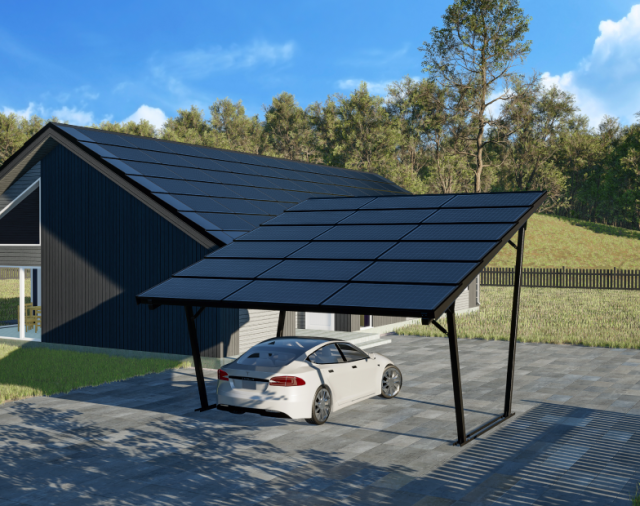 Solarstone is thrilled to announce that Solar Carport will now be available in the Nordics and Baltics, expanding its reach to even more customers in these dynamic and growing regions.
Solarstone invites homeowners to experience the convenience, environmental benefits, and added value of the Solar Carport. Solar Carport is installed according to local regulations, using ground anchors for added stability. To learn more and see how the Solar Carport can revolutionize your EV charging experience, visit /products/solar-carport.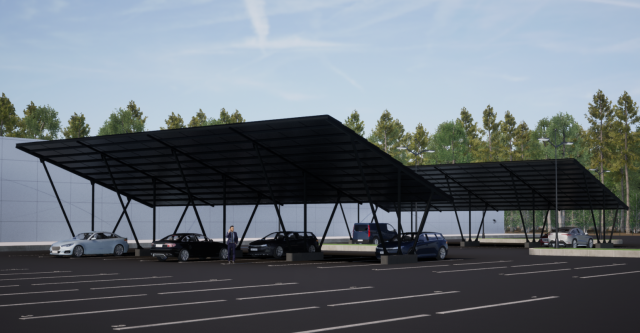 About Solarstone
Solarstone, a leading Estonian building-integrated PV (BIPV) company, is dedicated to providing innovative solar solutions for homes and businesses. The company's range of products, including Solar Tiled Roof™ and Solar Full Roof™, is designed to meet the diverse needs of its customers, be they residential or commercial. With a strong focus on sustainability and renewable energy, Solarstone has received numerous accolades for its work, including the Quality Innovation Award and being named a finalist for the Intersolar 2022 Award. Its proprietary Click-on® technology allows for fast, cost-effective, and easy in-roof solar installations using a universal aluminum framing kit, making it stand out among other BIPV companies. Currently active in 10 countries, Solarstone continues to grow and positively impact the industry.