News
Solarstone is participating the Intersolar Fair
Intersolar Europe is the world's leading exhibition for the solar industry and focuses on photovoltaics, solar thermal technologies and solar power plants. Under the motto "Connecting solar business," Intersolar will take place from May 11–13, 2022, in Munich, Germany.
Intersolar brings together professionals from the entire solar industry, from global players and major manufacturers to start-ups, as well as financial and political decision makers. You can see everything from solar cells to inverters and solar power plants to grid infrastructure and integration. The focus will be on the latest technologies and trends in the industry.
You are welcome to our booth A1.436 to talk about solar roofs (Solar Tiled Roof™, Solar Full Roof™, standing seam steel roofs), energy storage, as well as Solar Carports, solar PVC & steel halls and PPA financing models. You will have the opportunity to see one of the most innovative building-integrated solar solution on the market, Click-on®, which received Quality Innovation Award prize and is Intersolar Award 2022 finalist (winners will be announced 10th of May).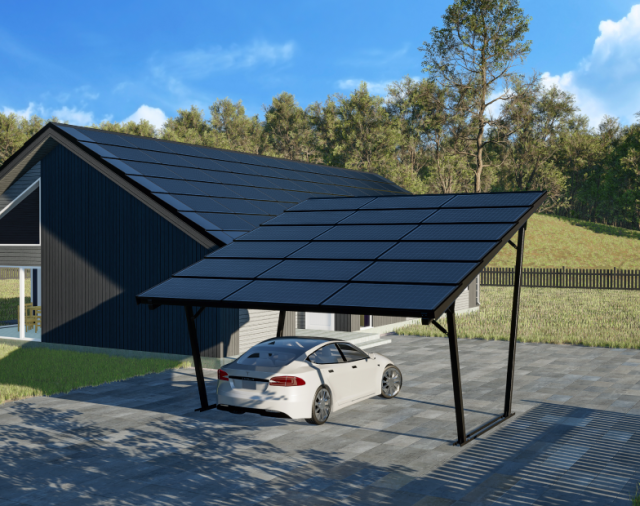 Welcome to our booth A1.436 at Intersolar Europe 2022
On display we will have Solar Full Roof™ and tile interlocking solar modules. Tile interlocking modules are now available in full black and Click-on® technology can be combined with new exciting PV modules. Solarstone can now deliver various colour combinations alongside the full black solar roof experience, providing architects and city planners yet another viable alternative to conventional solutions.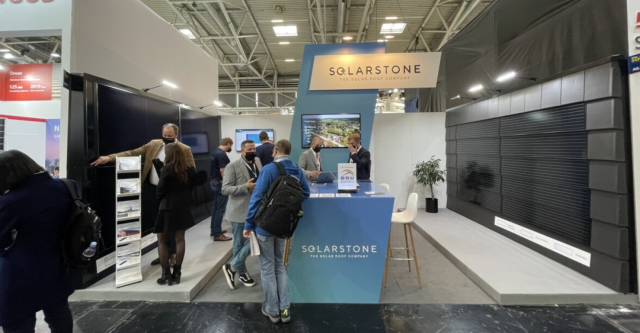 "We see good momentum for fast deployment of on-site solar and demand-side flexibility solutions across Europe. Smart solar roofs and facades will gradually become an integral part of residential and commercial building's stock. By combining storage and innovative BIPV there is vast potential in transforming buildings into local green 'gas stations". Silver Aednik, the CEO of Solarstone.
Huge potential for building-integrated solar in Germany
By early 2021 around 1.3 million PV systems had been installed on houses in Germany. However, there are more than 11.7 million houses that are suitable for a PV system. There is vast potential for harnessing solar power for households and businesses, but how to achieve it? Solarstone launched utility-patented Click-on® framing kit late 2020 and is now ready to take on German rooftops with the unique solution. Universal aluminum framing kit renders any solar panel instantly into 2in1 weatherproof roofing material making BIPV accessible for new-builds and renovation projects while preserving aesthetics.
A game-changer in the industry. The Click-on® kit has major advantages over conventional integrated and on-roof solar installations.
Easy to install. Standard 80m2 rooftop can be easily fitted with panels in just one day.

Highly aesthetic. Equally suitable for churches in the Nordics and villas along the French Riviera.

Cost-effective. Competitive pricing when weighing against conventional on-roof solar installations.
Meet us and let's talk solar! ☀️